Unique - XXXXXL Exclusive - Smoker Pizza Oven Event BBQ Lok
Auction:
Lot:

A1-15650-1356

Quantity:

1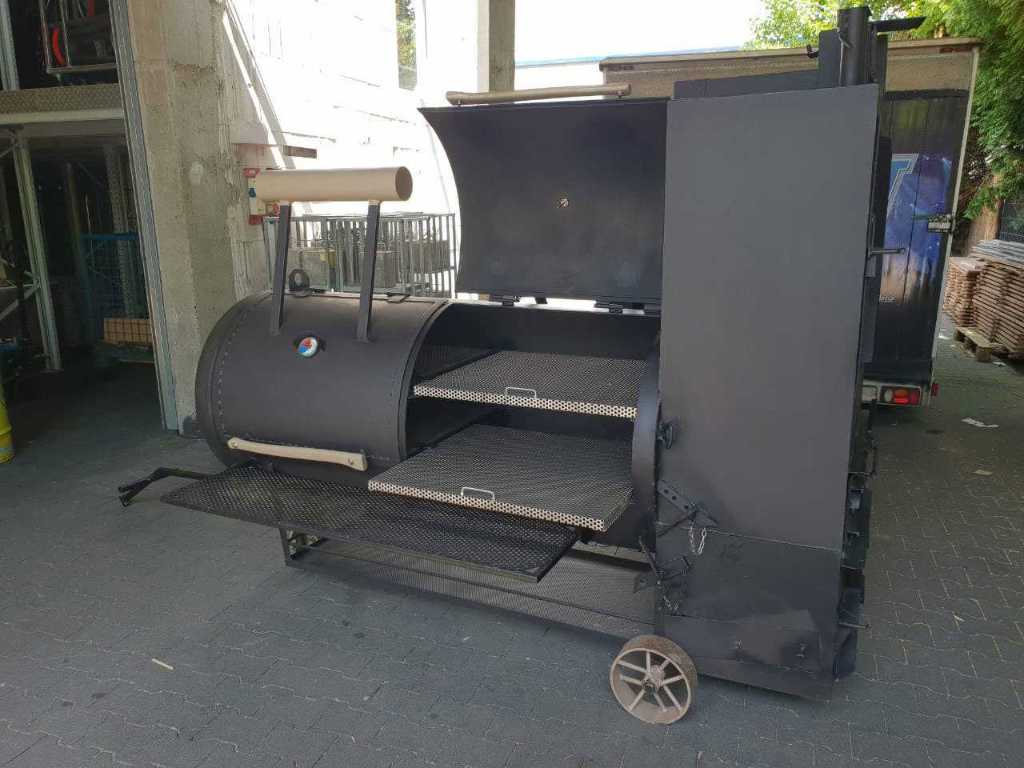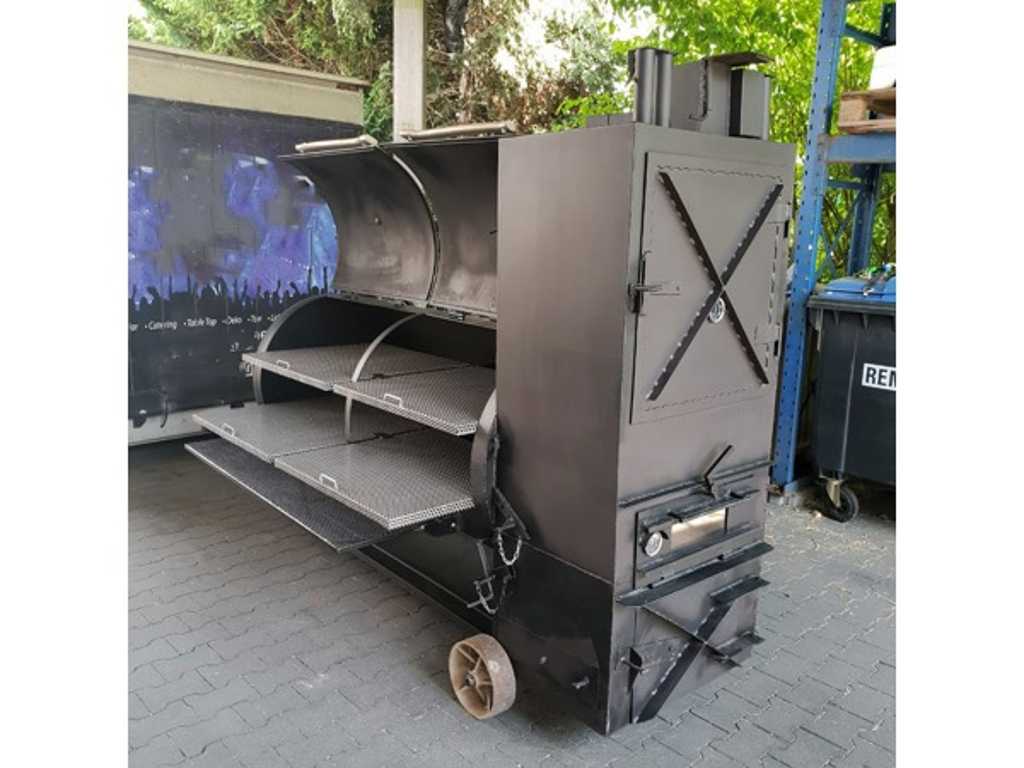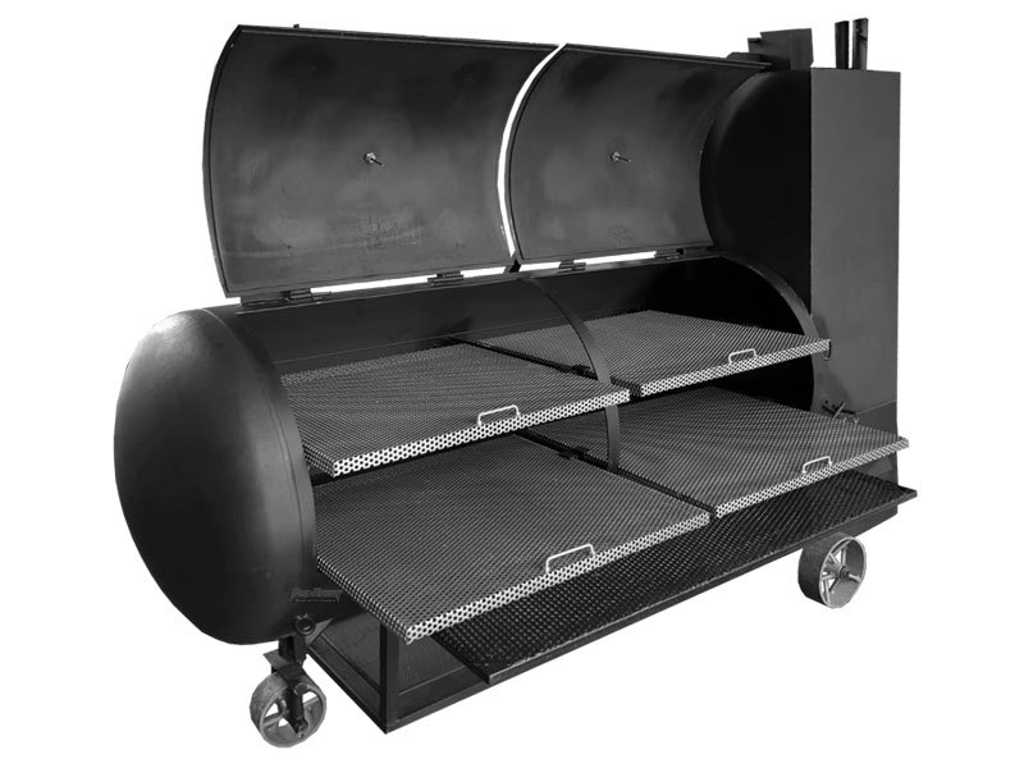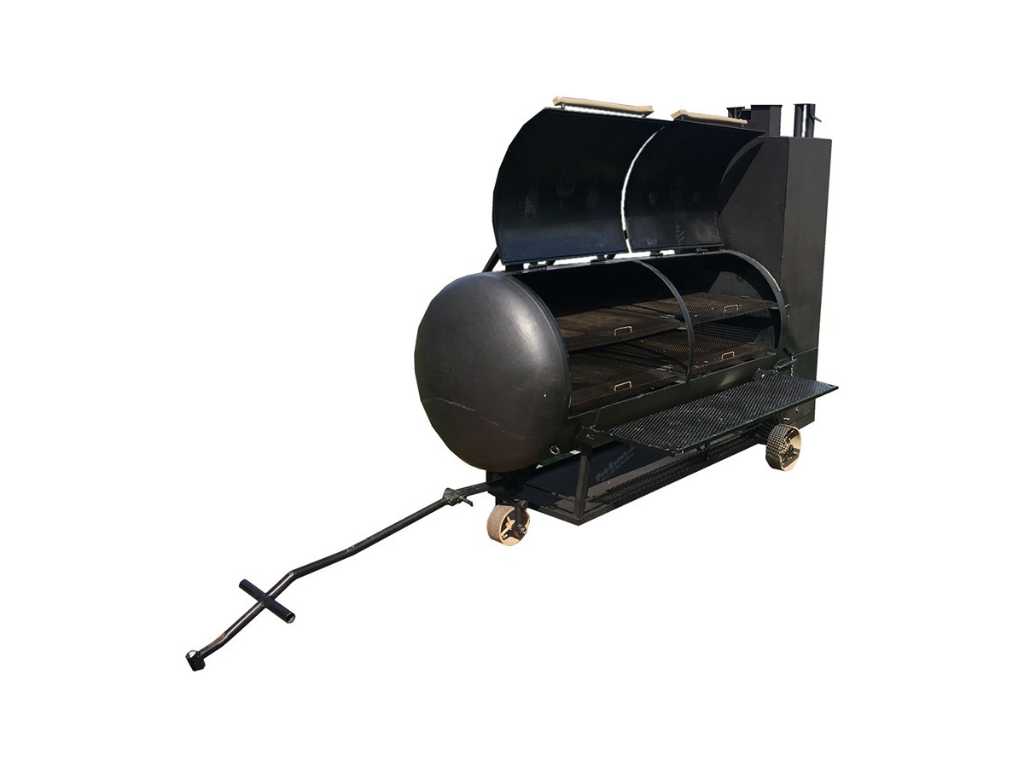 Current bid

Number of bids
Auction fee
VAT
VAT auction fee
Total price
About this lot
Lot information

Quantity

1

Margin

No

Sold by

Individual seller

Product type

One of a kind

Color

Black

Model

XXXXXL Exklusiv

Brand

Unikat

Additional information

Pick-up and sightseeing in Neukirchen-Vluyn

Remarks

Discover a masterpiece of Italian craftsmanship - our unique, handmade, one-of-a-kind piece in timeless black! Elegant design: With its dimensions of 0.96 m in width, 2.77 m in length and 1.97 m in height, this barbecue is an eye-catcher in any garden or terrace. Versatile cooking options: With 4 smoking surfaces of 0.76 m x 0.7 m x 0.49 m, a cooking chamber with 3 grating levels of 0.59 m x 0.41 m and an integrated pizza oven (0.50 m x 0.39 m x 0.16 m), this grill offers a wide range of cooking options. Natural flavouring: Give your food an incomparable aroma by using fruit woods or beech woods. The heating method of this grill ensures an authentic smoking experience. Precise control: Thanks to the thermometers, you can always keep an eye on the perfect temperature and can smoke (60°C - 110°C), barbecue (110°C - 180°C) and grill (180°C - 300°C) - all with one device! Robust construction: With a transport weight of 600 kg and high-quality stainless steel for the grill grate, this grill is not only a real eye-catcher, but also extremely stable and durable. Become a grill master: this grill will allow you to conjure up creative and culinary delights that will delight your guests. From delicately smoked salmon to crispy grilled steak, there are no limits to your imagination! Enjoy unforgettable barbecue moments and impress your friends and family with this handcrafted masterpiece. Order today and bring the Italian flair into your garden! ---------------------------------------------------------------------------------------------------------------------------------------------------- Color: Black Cooking grate material: stainless steel Width: 0.96 m Length: 2.77 m Height: 1.97 m 4 smoking areas: W 0.76 x L 0.7 x H 0.49 m 1 cooking chamber with 3 grating levels: à W 0.59 x L 0.41 m 1 pizza opener: W 0.50 x L 0.39 x H 0.16 m Transport weight: 600 kg Heating type: Fruit woods or beech woods with thermometers Cooking methods: Smoking (60°C - 110°C), Barbecue (110°C - 180°C), Grilling (180°C - 300°C)

Location

Viewing

By appointment

_____________

support.de@troostwijkauctions.com

Pick-up

Wednesday, 29 Nov 2023

08:00 - 14:00

By appointment

info@ackermannevents.de

Troostwijk is not the seller, but auctions as an intermediary on behalf of a third party.