RELAXDAYS touwlamp - hanglamp touw - plafondlamp - industriële lamp - retro - kroonluchter
Auction:
Lot:

A1-10028-1041

Quantity:

1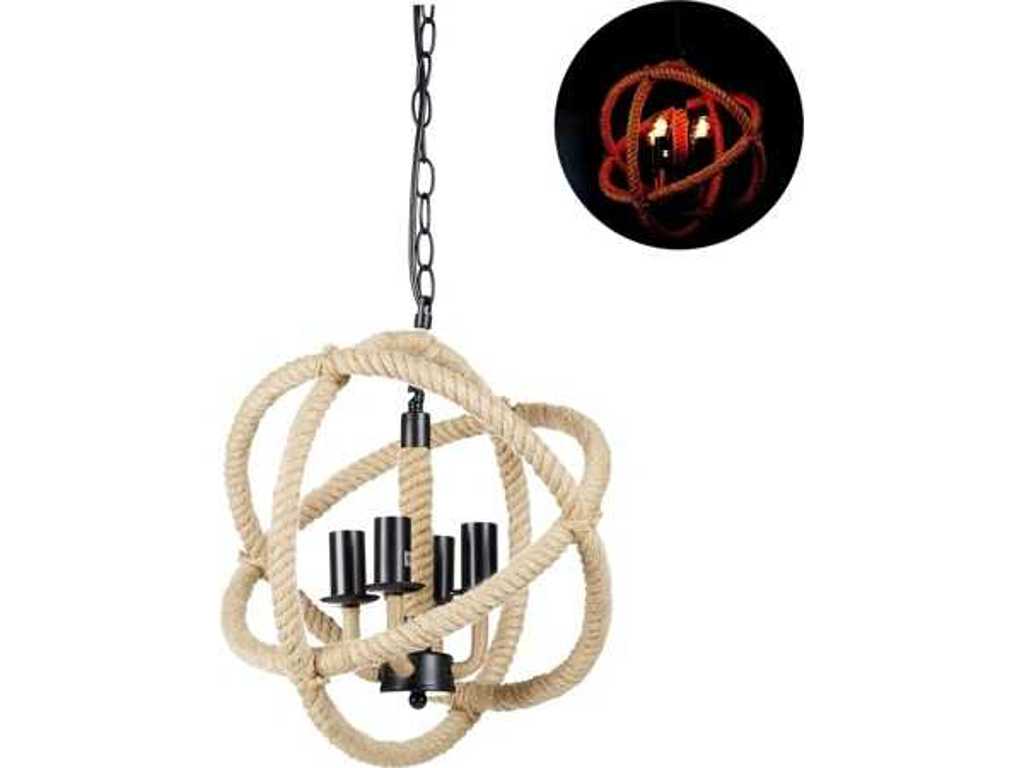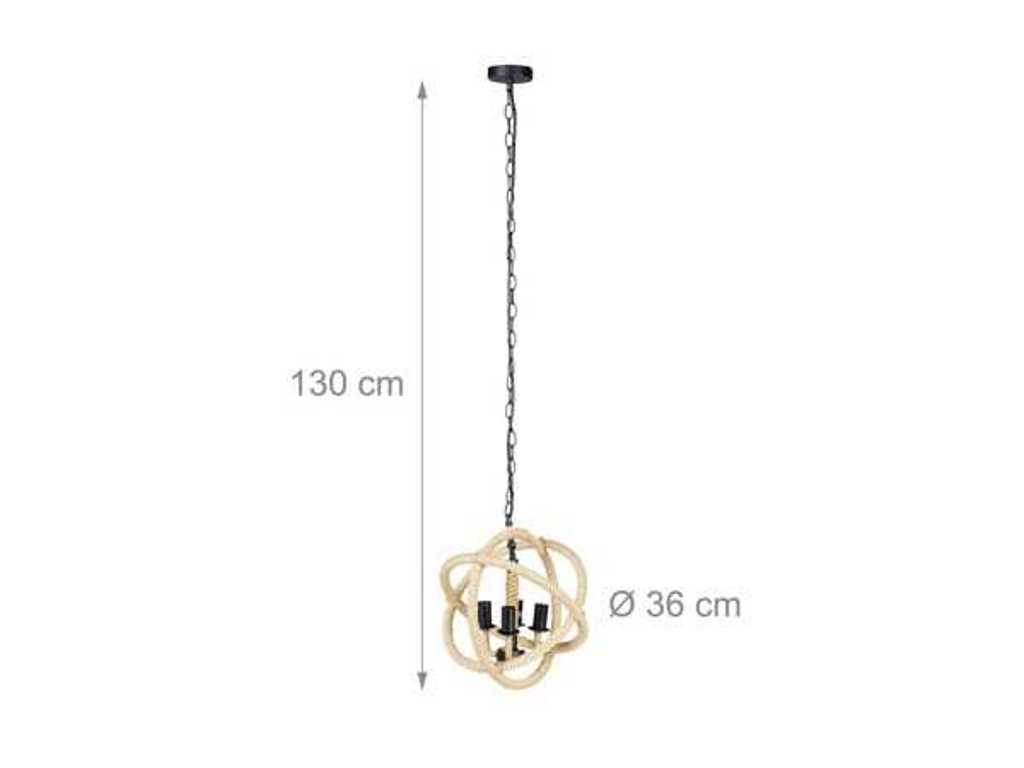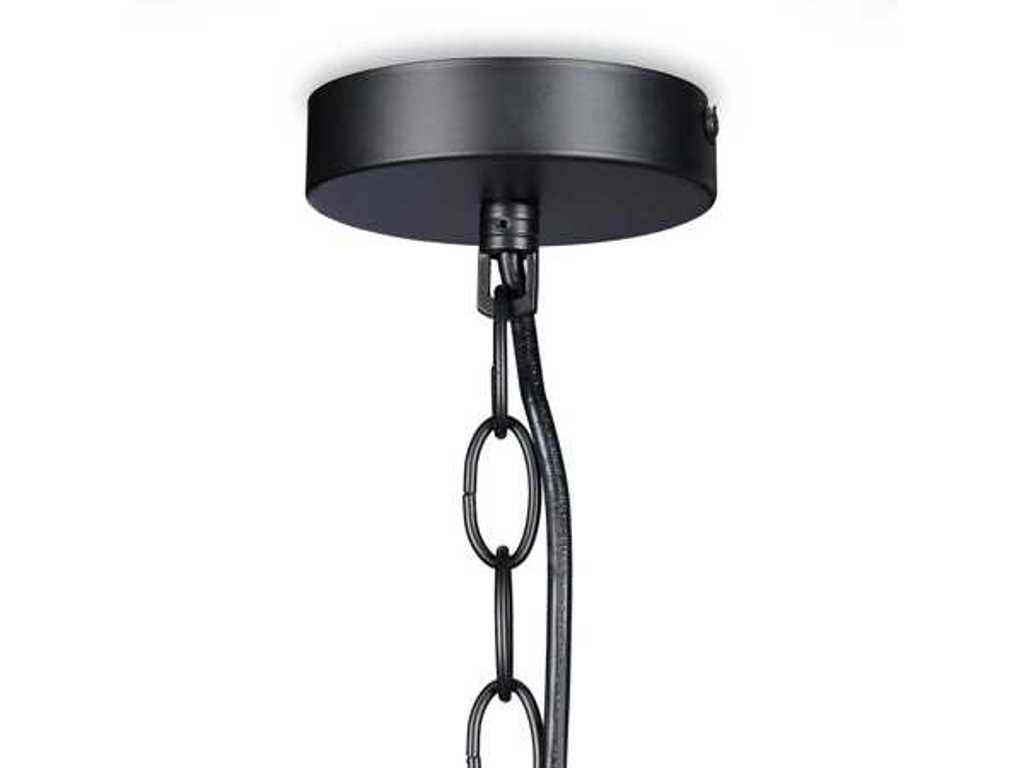 Current bid

Number of bids
Auction fee
VAT
VAT auction fee
Total price
About this lot
Lot information

Quantity

1

Margin

No

Sold by

Company seller

Material

Edelstaal

Color

zwart

Watts

40W

Width

36cm

Height

130cm

Length

36cm

Weight

1.60kg

Brand

RELAXDAYS

Additional information

Deze bijzondere vintage lamp is de blikvanger in ieder huis. Deze plafondlamp met touw ziet er zowel in de woonkamer, loft, in de eetkamer boven een tafel als in een bar stijlvol uit. Vooral in grote en open ruimtes komt hij goed tot zijn recht. De maritieme interpretatie van de klassieke kroonluchter overtuigt door zijn landelijke uitstraling. De industriële lamp is gemaakt van zwart metaal gecombineerd met een bruin touw. Deze mix maakt de industriële lamp stoer en chique tegelijkertijd. Touw hanglamp in detail - Afmeting totaal H x D: ca. 130 x 36 cm - Afmeting baldakijn H x D: ca. 2,5 x 10 cm - Lamphouder H x D: ca. 6 x 2,5 cm - Lengte kabel zonder baldakijn: ca. 94 cm - Gewicht: ca. 1,6 kg - Materiaal: Metaal, touw - Kleur: Zwart, natuur Technische gegevens van de eettafel lamp - Energie-efficiëntieklasse: A ++ tot E - Aantal lichtbronnen (niet inbegrepen) 4 - Lampentype: E14 - Frequentie: 50 Hz - Spanning: 220-240 V - Vermogen: max. 40 W Stijlvolle touwlamp voor in de woonkamer - Bijzonder design in stijl van een kroonluchter - Eye catcher in de woonkamer, loft of eetkamer - Industriële look voor bar, café en restaurant - 4-lichts hanglamp zorgt voor een aangename sfeer - Mix van materialen - Zwart metaal en bruin touw - Bijzonder geschikt voor Edison gloeilampen Leveromvang - 1x Touw lamp - Met handleiding en montagemateriaal - Lichtbron en decoratie zijn niet inbegrepen

Attention please!

There will be no forklift during the collection day. Have it delivered: You can of course also work with a transport company, for example you can call in our regular partner Auction Logistics (info@auctionlogistics.nl).

Location

John Cockerillstraat 111/A

3920 Lommel

Viewing

Friday, 27 Oct 2023

08:00 - 10:00

Pick-up

Wednesday, 8 Nov 2023

08:00 - 15:00

Troostwijk is not the seller, but auctions as an intermediary on behalf of a third party.