ProClick Pronto P2000/P3000 Automated Binding System
Auction:
Lot:

A1-15589-352

Quantity:

1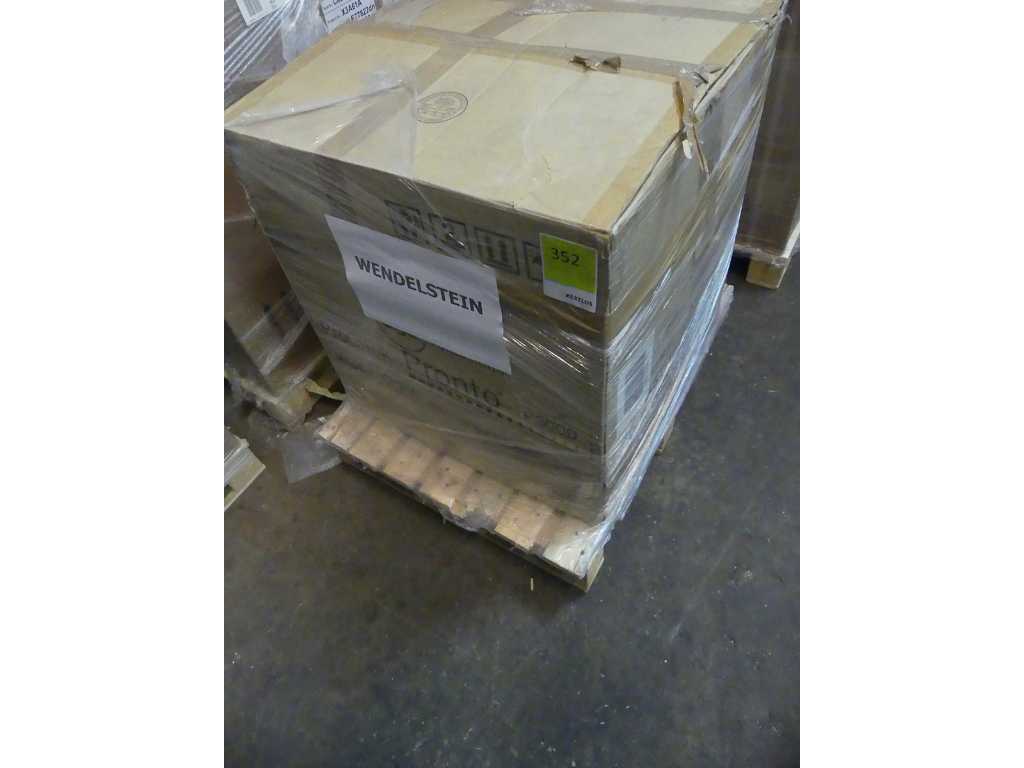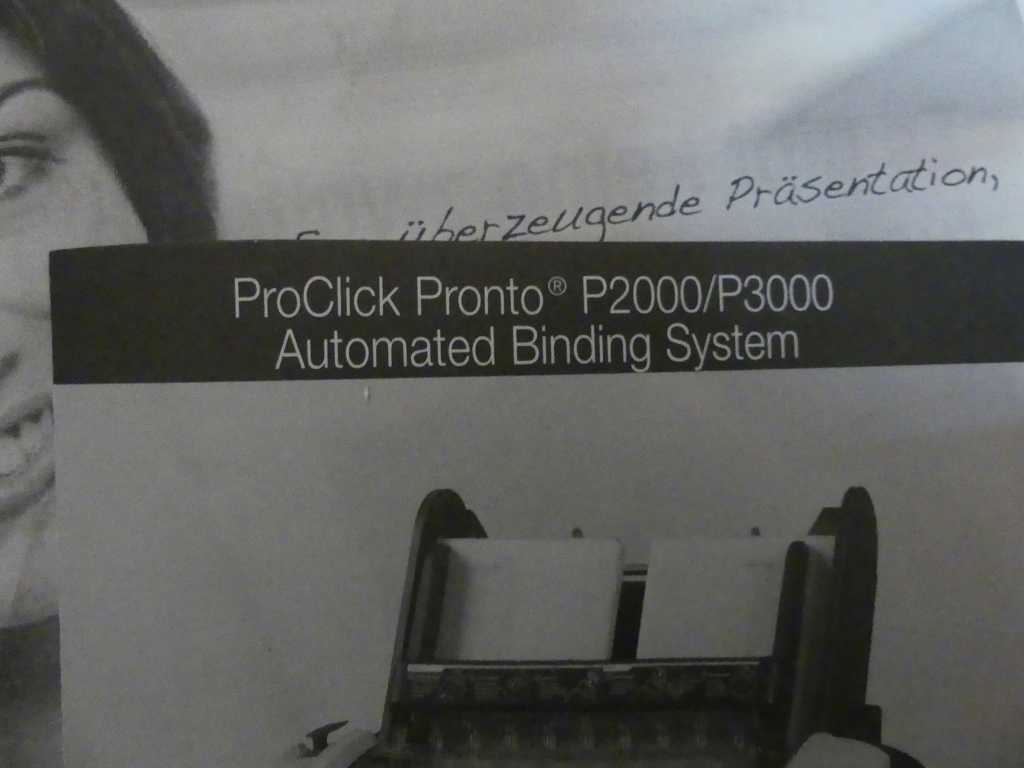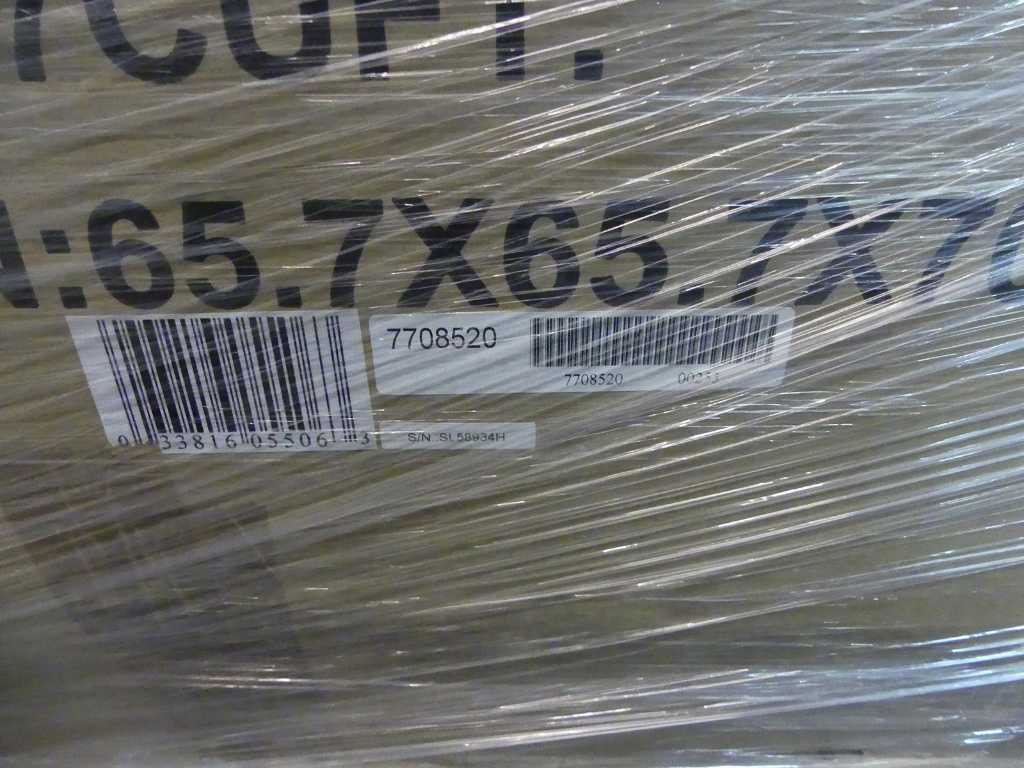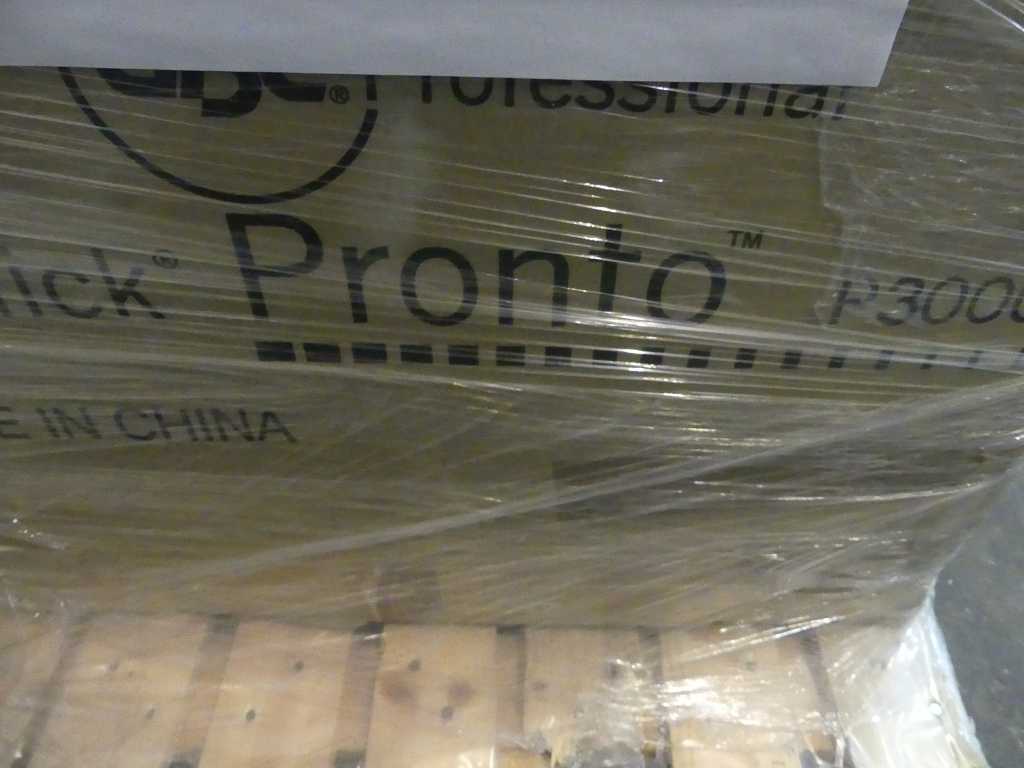 Current bid

Number of bids
Auction fee
VAT
VAT auction fee
Total price
About this lot
Lot information

Quantity

1

Margin

No

Sold by

Company seller

Product type

Accessories

Brand

ProClick

Type

Automated Binding System

Model

Pronto P2000/P3000

Additional information

Note: Item is in its original packaging!

Configuration: Perforating and binding
Paper size: A4 (297mm)
Propulsion: Electronic tying system (continuous operation), Electronic
Perforation (continuous operation)
Dimensions: 469mm (W) 381mm (D) 482mm (H)
Weight: 37.2 kg
Mains voltage: 2.5 A, 230 V, 50 Hz
Volume: max. 75 dBA based on ISO 7779
Test mark: TUV, CE
Specifications Binding System Binding Backing: ProClick®
Binding spine per cartridge: 20
Document thickness: Max. 100 pages of 80 g/m²
Paper Size: Width 279mm
Binding cycle time: 6 seconds
Binding Format Setting: Automatic
Activation Binding Mechanism: One Press
of a Button Shape Perforation Hole: Rectangular
Number of pages: 15 pages of 80 g/m² + 2 plastic
cover pages Perforation cycle time: 2 seconds


Location

Viewing

By appointment

_____________

support.de@troostwijkauctions.com

Pick-up

Tuesday, 14 Nov 2023

08:00 - 12:00

Troostwijk is not the seller, but auctions as an intermediary on behalf of a third party.