JD Bug Freestyle Stunt Scooter 119T Red
Auction:
Lot:

A1-15668-2004

Quantity:

1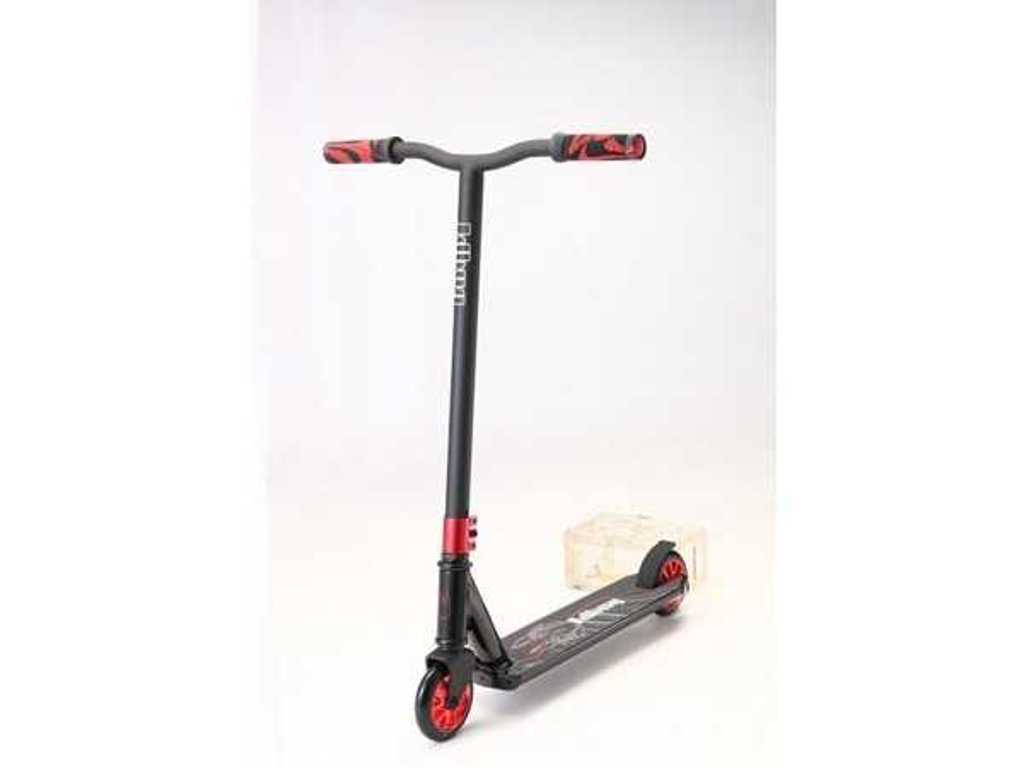 Current bid

Number of bids
Auction fee
VAT
VAT auction fee
Total price
About this lot
Lot information

Quantity

1

Margin

No

Sold by

Company seller

Additional information

JD Bug Freestyle Stunt Scooter 119T Red For the novice stunt scooters there is this JD Bug scooter from the series 119T. For the 7-8 year old sports enthusiasts, this scooter is ideal. The scooter is strong and made of aluminum with a T-curved handlebar with pro BMX handles. There is a steel brake on the rear wheel. The strong wheels contain an aluminum core with a PU driving surface. Go outside and practice in the skate park, because before you know it you will be a real stuntman/ woman! Colour: Black/red Weight: 3.6 kg Material: Aluminium Wheel type: Polyurethane Handlebar height: 107 cm Load capacity: maximum 100 kg Content: 1 piece - Strong rims - Suspension in front fork - Strong aluminum frame - Foot brake on rear wheel - Easy to carry - Easy folding system

Attention please!

For the lots in Westerlo, a forklift truck with driver (maximum capacity of 3.5 tons) will be present during the collection day that can be used free of charge to move the lots. The use of the forklift is at your own risk and may involve waiting times. Note: the flowers and plants may differ from the photos on the website (inflorescence). Lots in Westerlo: The lots can also be delivered for a fee and/or put on pallets (10 euros per pallet). For more information, please send an email to davypeeters1@telenet.be. Have it delivered: You can of course also work with a transport company, for example you can call in our regular partner Auction Logistics (info@auctionlogistics.nl).

Location

John Cockerillstraat 111/A

3920 Lommel

Viewing

Friday, 10 Nov 2023

13:00 - 15:00

Pick-up

Monday, 20 Nov 2023

08:00 - 11:00

Troostwijk is not the seller, but auctions as an intermediary on behalf of a third party.